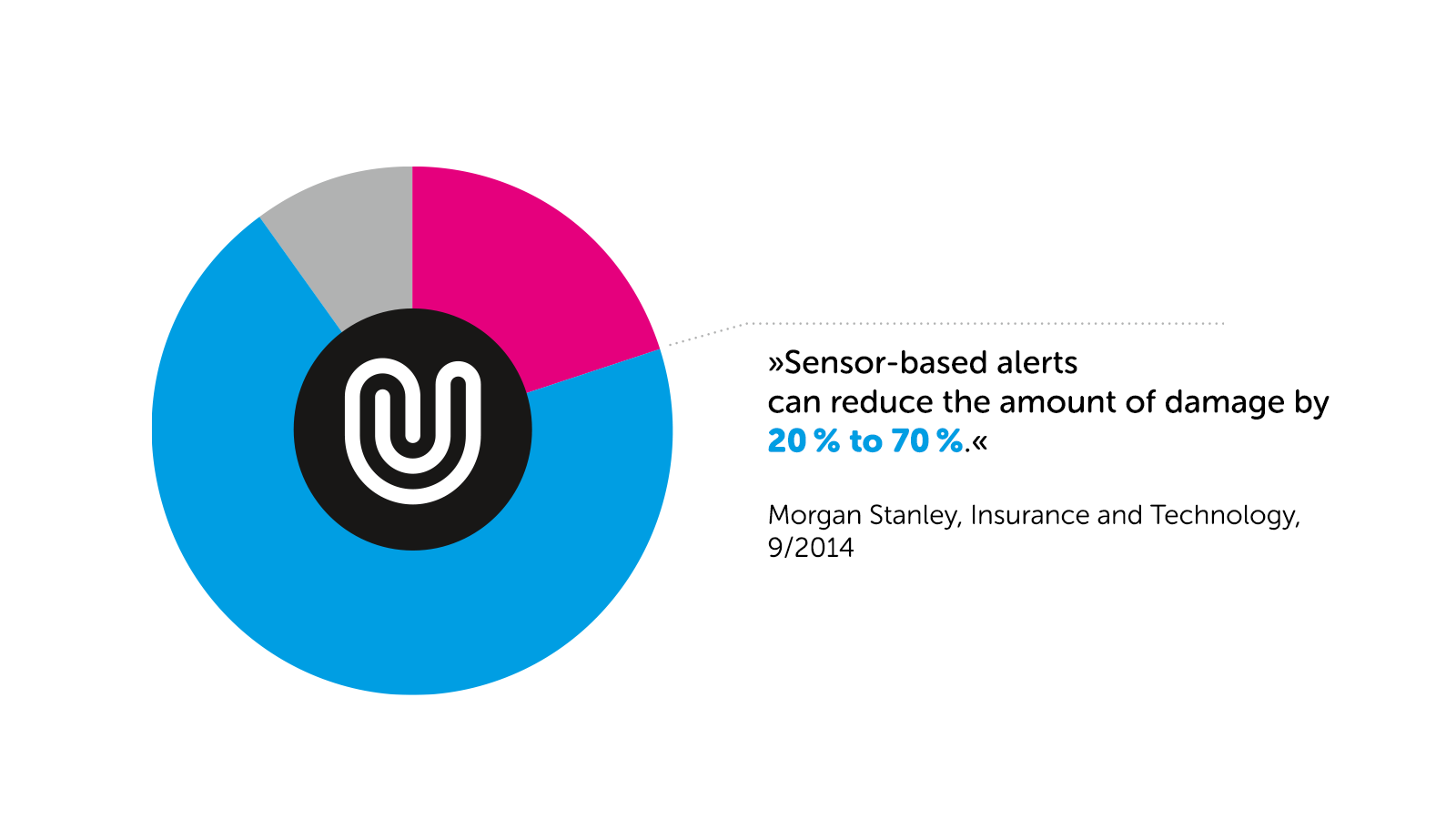 Figures and data are the basis of the insurance industry's success. They enable the calculation of risk margins as well as the settlement of claims. This is what makes a promise of protection possible in the first place. Today, thanks to innovations and technical progress, the insurance industry has access to a rapidly growing amount of data to make both areas even more effective and efficient.
Sensor technology and IoT Data can help to improve risk management and reduce the frequency and amount of claims. Especially in the area of parametric insurance, sensor data offer promising opportunities for making insurance products more situation-specific, risk-specific, and transparent.
Transactions become faster, more transparent and more secure.
Therefore reliability of sensor data is crucial. This is exactly where UBIRCH comes in. Together with international cooperation partners, UBIRCH's cybersecurity specialists have developed a Blockchain-based solution for the insurance industry, which has the potential to fundamentally change the market.
EARLY
DETECTION OF
PIPE WATER DAMAGEs
According to the German Association of Insurers the expenses for water pipe originating damages have increased by one third in the period from 2011 to 2018 alone. This is due to the annually increasing number of damages and the rising costs per claim. In 2017, they caused 53% of all damage in the building sector, amounting to approximately EUR 2.7 billion. The result of a current Allianz analysis of over 470,000 claims is similar: Although major claims dominate the damage amounts, they account for just 1% of all claims. In more than 90% of the damages, the damage sum remains below 50,000€ and here water damages are in third place of the causes.
Water Leakage Detection
Automated processes using sensor technology can intervene early and efficiently in the event of water pipe originating damage. They significantly reduce the time between the damage event and the notification of a claim, thereby lowering the costs of repair and processing. For insurers, this means being able to actively manage processes to reduce losses. Water Leakage Detection is already used in the private sector. According to a recent study by Accenture, 70% of insurance customers would be interested in receiving automated warnings from home sensors. This could also be transferred to small businesses such as dental practices.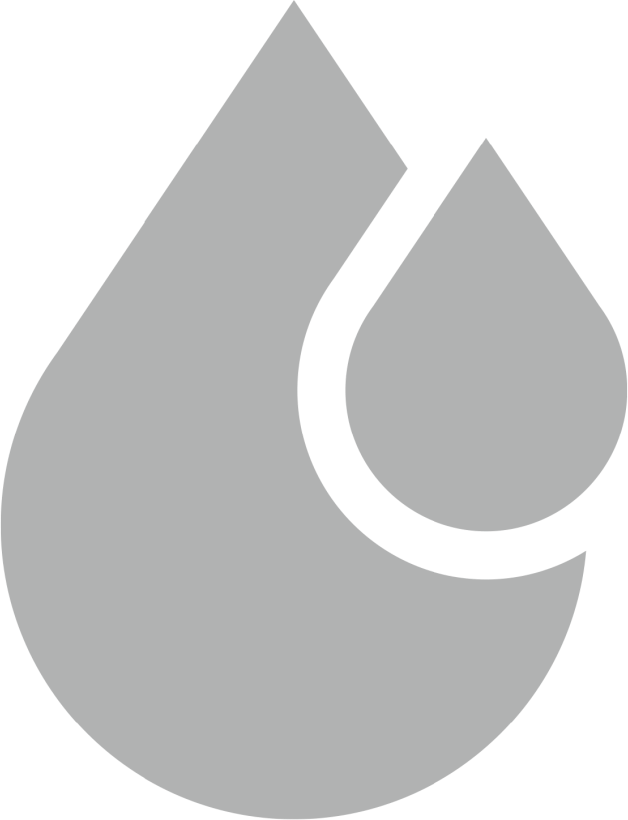 NEW POSSIBILITIES
FOR PARAMETRIC INSURANCE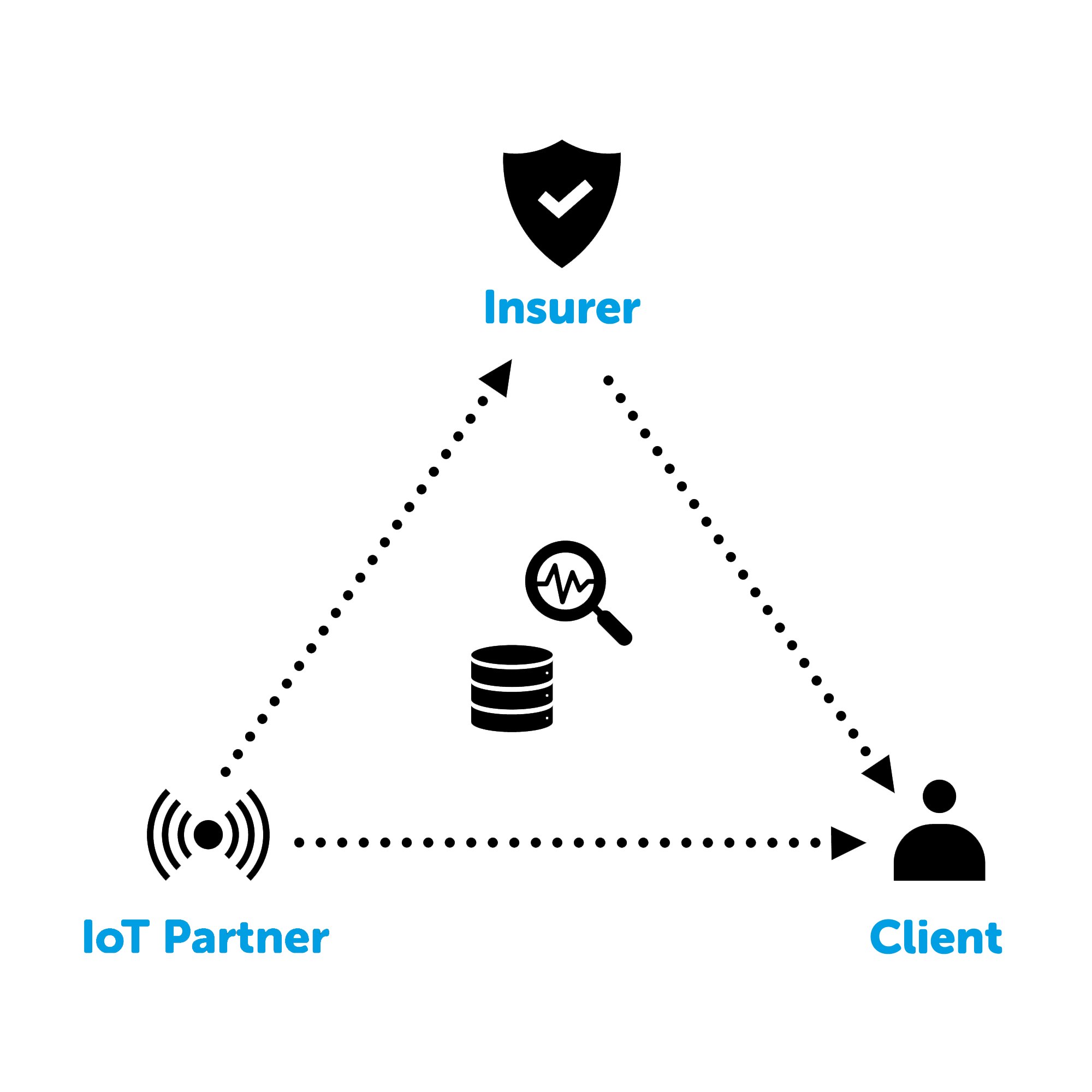 Parameters are the deciding factor. Not only in the coverage of weather-related risks, but thanks to the growing availability of relevant data, especially in the implementation of customer-specific parametric insurance concepts. Through the use of innovative sensor solutions, parametric insurances can be customized for policyholders, e.g. by precisely defining thresholds for individual machines or machine parks.
Payouts from these kind of policies depend directly on those kinds of parameters.
To ensure that all involved parties can fully trust the core data, UBIRCH enables the digital sealing of sensor data using robust cryptography and innovative Blockchain technology.
Since UBIRCH technology is also available on SIM cards, which can be used to securely connect sensors in containers, machines or vehicles to the Internet, a wide range of innovative parametric coverage concepts are possible.
Advantages for the insurance industry
Optimization of risk know-how through inclusion of sensor data
Advanced Analytics for a new type of risk transfer
Objective and efficient risk transfer
Cost and efficiency optimization thanks to reliable sensor data
Swifter payout of sum insured
More opportunities for alternative risk trasfer
Reduction of transaction costs
You recognize digital transformation's potential and would like to know how trustworthy data can benefit your company? We have got some answers for you.
Make an appointment
Contact us
sales@ubirch.com
+49-221-99988248