Digital
certificates
are
the
new
normal
Digital laboratory certificates are another milestone on the way to a digitized healthcare system. The need for secure data and digital certificates for laboratory results has also been expected by patients as a new normal since the Corona pandemic at the latest. Laboratory results must be digitally readable, verifiable, and easily readable digitally, e.g., into an electronic patient file.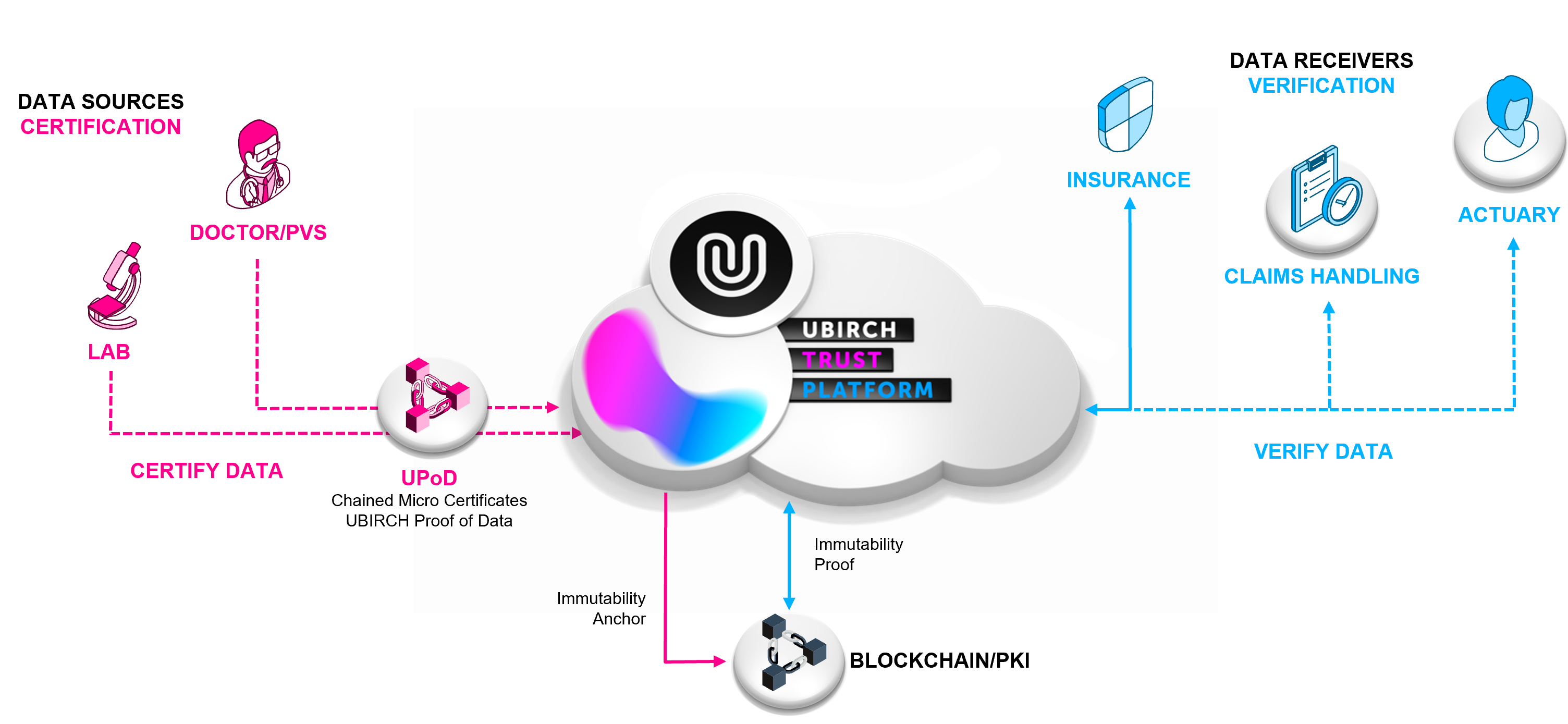 The automation of the health check is a good example of the advantages of digitally verifiable laboratory results. The tedious and inconvenient visit to the doctor can be eliminated because the laboratory summarizes all relevant examinations in a laboratory report that the insurance company can trust digitally. If additional treatment data from the doctor is required, this can also be exported from the practice management software (PVS) as a digitally verifiable document and delivered digitally. A visit by the policyholder to the doctor is thus usually no longer necessary.
For manufacturers

Manufacturers can differentiate themselves with digital, traceable certificates about the quality, production process and origin of their products.
For distributors

Distributors get the opportunity to build a closer relationship with patients by providing them with individual certificates through the issuing points. In addition, distributors can gain valuable market insights from pharmacies through anonymous statistical data.
For dispensaries

Dispensaries can position themselves as modern, high-quality and trustworthy cannabis providers by handing out consumer certificates produced by distributors.
Contact us
sales@ubirch.com
+49-221-99988248