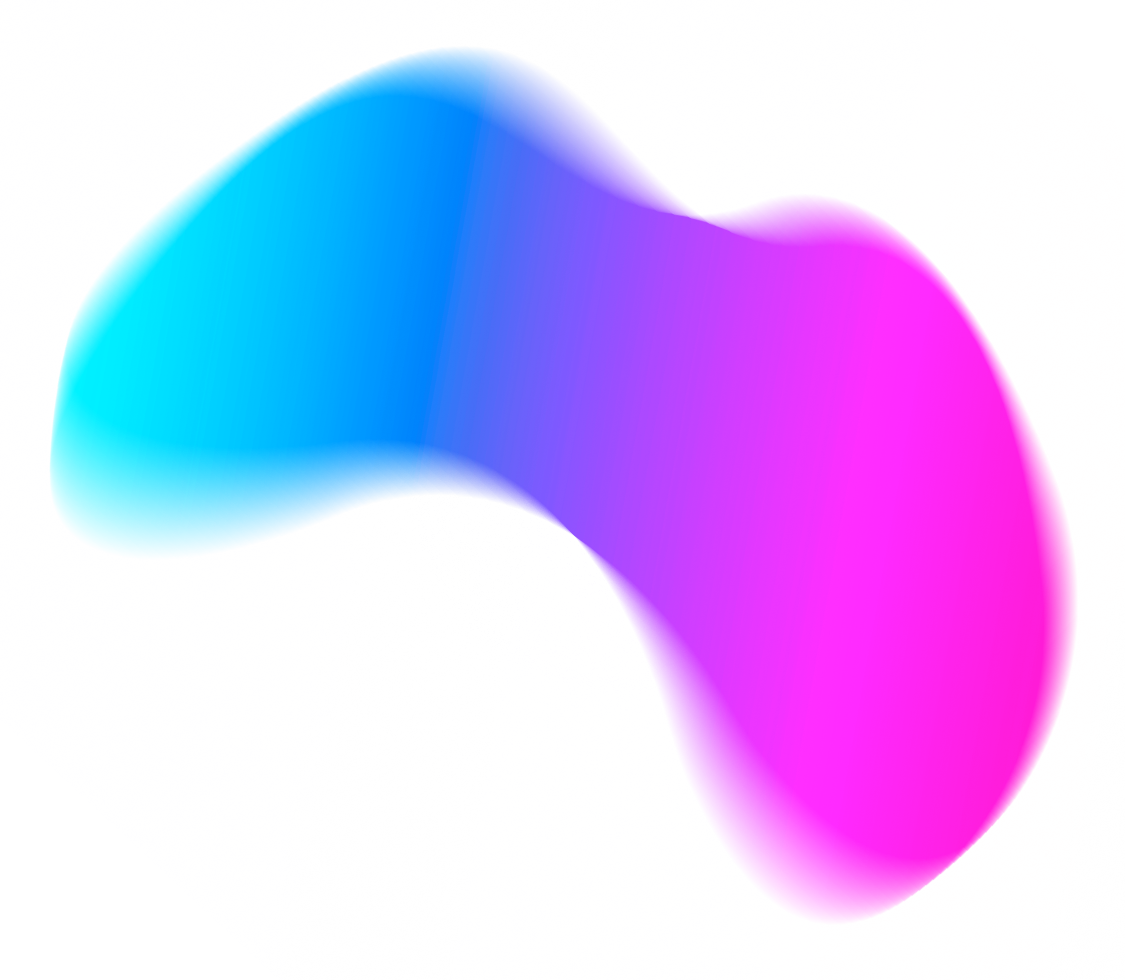 Blockchain
solution for
the process
industry:
Bilfinger
Digital Next
increases data
security and
reliability in the
process
optimization
together
with UBIRCH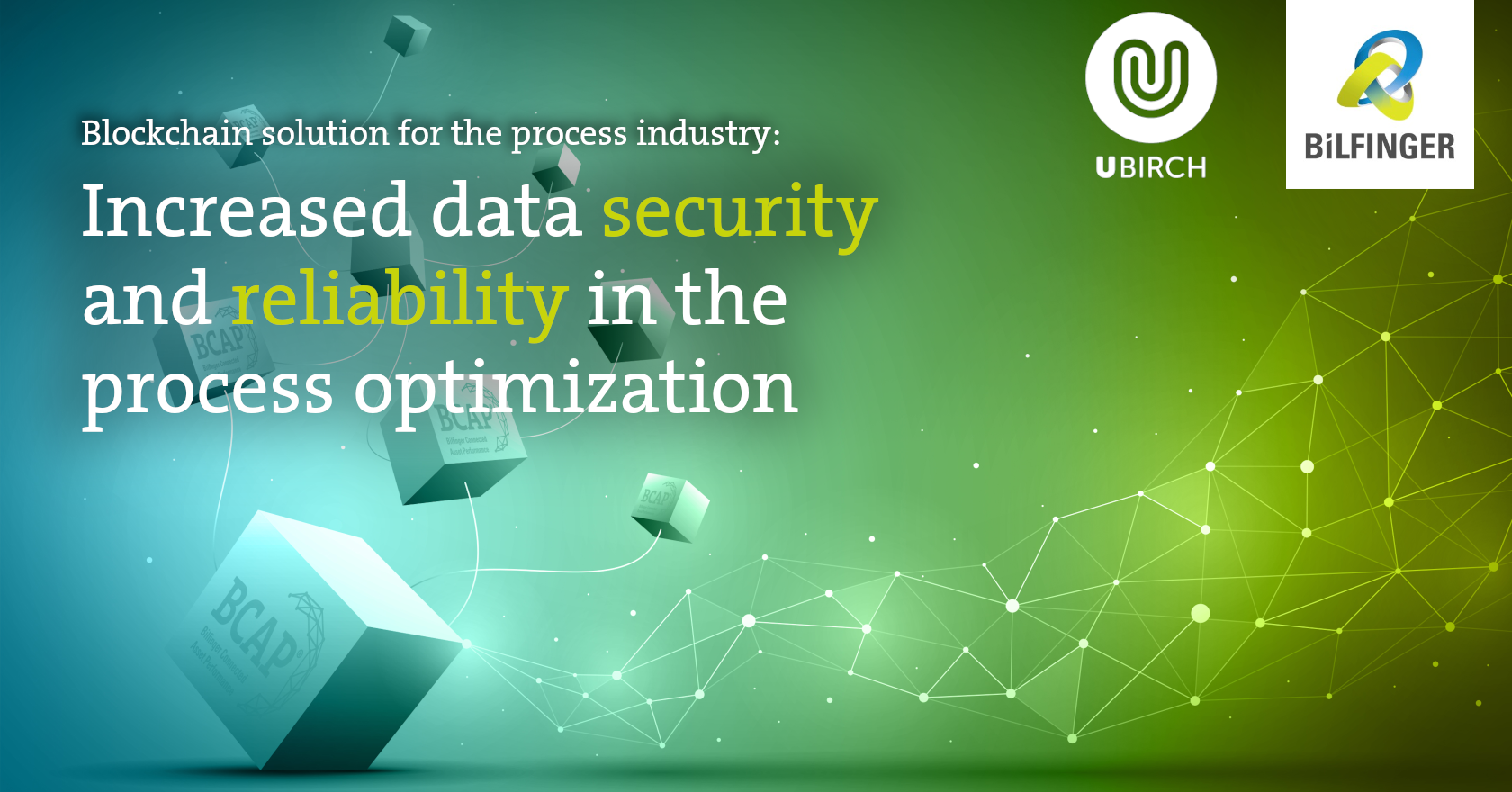 Bilfinger Digital Next integrates blockchain-based solution from UBIRCH in optimization models
The combination of robust cryptography and innovative blockchain technology increases the credibility and reliability of exchanged data in data-driven solutions to increase plant efficiency
For solutions such as a cognitive sensor, this value-added service guarantees manipulation protection
Bilfinger Digital Next now offers an additional service for data-driven optimization models that increases the credibility of data. Using cryptography and blockchain technology from UBIRCH, plant data is secured where it originates and protected throughout the entire chain of the transaction. For this purpose, the Cologne-based technology company for cyber security solutions UBIRCH GmbH and Bilfinger Digital Next have established a partnership to jointly develop solutions specifically for the process industry. This technology provides a scalable solution that ensures the authenticity and integrity of information at the highest level and meets the requirements of IoT solutions.
Blockchain technology for a secure data transfer to BCAP
For the data-based optimization of an industrial plant, a substantial amount of data is combined at various intervals and from various sources. For this purpose, Bilfinger has developed the cloud-based platform BCAP (Bilfinger Connected Asset Performance). Data from production, engineering and maintenance are integrated on this platform. Intelligent algorithms can then be employed to generate new insights for increasing OEE (Overall Equipment Efficiency), product quality and reducing costs in the production process. The transfer of data from the plants, using a cognitive sensor, for example, can now also be secured using the UBIRCH add-on service. In this process, anonymized and compressed hashes of the data from the plant are anchored in a multilevel process in a blockchain. Thus, machine learning algorithms in BCAP ensure to be based on actual, complete, correct and unadulterated data by verifying the received data against this anchor in the blockchain.
CAPTION: The UBIRCH service can now provide additional security for the BCAP data transfer. In this process, anonymized and compressed hashes of the data from the plant are anchored in a multilevel process in a blockchain and then verified by BCAP. Copyright: Bilfinger Digital Next GmbH
"For software-as-a-service models such as BCAP, it is vital that the credibility of the data can be ensured. In first industries, this validation using blockchain technology is already in use and provides legal certainty in the event of a claim. We also see this added-value in the process industry," says Marcus Heinzelmann, Head of Technologies and Platforms at Bilfinger Digital Next GmbH.
Cognitive sensor example: reliably transferring noise data from the plant and recognizing patterns
The cognitive sensor is one application in which UBIRCH technology can already be used. The cognitive sensor continuously records the noise of a plant through attached microphones and evaluates this data using trained algorithms. The results are visualized in BCAP. The credibility of collected and processed data is essential for the noise-based analysis of plant health to reliably lower reactive maintenance efforts and reduce downtime. The UBIRCH nano client is integrated into the firmware of the sensors on site. Events are generated from each of the detected sounds from the system, which are anchored as anonymized and compressed hashes in a multilevel process in the blockchain. The events are transferred to BCAP and can be verified against the anchor on their integrity and authenticity in each case. The cognitive sensor thus enables a reliable noise-based classification of the plant's condition. This helps significantly to improve maintenance and production processes.
Operating principles of a blockchain
Data stored directly or indirectly in the blockchain is considered tamper-proof. This is achieved by the cryptographic interlacing of the so-called blocks – each new block has a hard cryptographic link to its predecessor. In addition, there is a global distribution of this public data structure. Manipulation of the data is impossible. UBIRCH uses these principles and applies them right from the data source, such as a sensor. At the same time, however, no sensitive production data reaches the productive blockchain due to the anonymization and compression within the UBIRCH TrustService.
ABOUT UBIRCH
UBIRCH is a digital data proof solution that brings security into data-driven processes and establishes trust between multiple stakeholders. It's one cloud-based Proof Machine that enables everyone involved to verify the authenticity and integrity of data received. Founded and managed by experienced specialists in cryptography, blockchain and data-driven business models, UBIRCH is combining robust cryptography and modern blockchain technology into an innovative, easy-to-use SaaS product. Together with a consortium of renowned companies, the Cologne-based company has developed and is operating the official infrastructure of the EU Digital COVID Certificate for Germany. Further information is available at www.UBIRCH.com
Copyright: Bilfinger Digital Next GmbH
Bilfinger is a leading international industrial services provider. The Group enhances the efficiency of assets, ensures a high level of availability and reduces maintenance costs. The portfolio covers the entire value chain from consulting, engineering, manufacturing, assembly, maintenance and plant expansion to turnarounds and also includes environmental technologies and digital applications.
The company delivers its services in two service lines: Engineering & Maintenance and Technologies. Bilfinger is primarily active in Europe, North America and the Middle East. Process industry customers come from sectors that include chemicals & petrochemicals, energy & utilities, oil & gas, pharma & biopharma, metallurgy and cement. With its ~ 30,000 employees, Bilfinger upholds the highest standards of safety and quality and generated revenue of €3.5 billion in financial year 2020.
Contact us
sales@ubirch.com
+49-221-99988248